David Accampo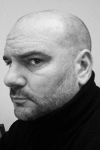 David is an award-winning filmmaker and co-founder of Habit Forming Films, LLC. In 2007, David turned to audio drama to develop Wormwood: A Serialized Mystery with production partner Jeremy Rogers. David also co-hosts the Fuzzy Typewriter podcast with Paul Montgomery, as well as The Deceptionists, a show dedicated to the craft of writing fiction. His stories have appeared in the literary journal Transfer,  the online magazine GROK, and on Mullholland Books' Popcorn Fiction site. For more information, visit www.davidaccampo.com.
Jeremy Rogers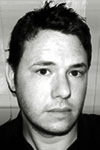 A co-founder of Habit Forming Films, LLC, Jeremy has won awards for directing, editing and writing. With David Accampo, Jeremy co-created the popular audio series, Wormwood: A Serialized Mystery, which led to the premiere of Sparrow and Doctor Xander Crowe. Jeremy has designed websites and graphic art for film and television FX studios and has logged time as a print production manager, copywriter, and most recently, novelist. For more info: www.habitformingfilms.com/jeremyrogers
Jared Souza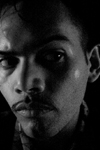 Jared Souza is a Portland based illustrator and writer; his passion for visual storytelling began at a very young age, being the son of a storyboard artist. Jared self-published "Cartoon In Limbo", and "The Penumbral Wail" with writer M.A. Rothsbard and has contributed to several anthologies, including Planet Lovecraft and the yet to be published Snow Stories, also featuring Kurt Busiek, Tony Millionaire, and Steve Lieber among others. Visit jaredsouzaart.blogspot.com for more.