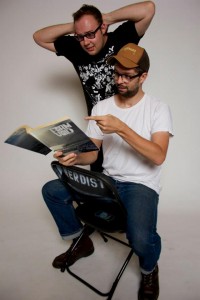 Dave Accampo and Jeremy Rogers were invited to sit down with Jake and Ryan of Meltdown Comics' Meltcast 2.0!
The guys share the origins of the Sparrow & Crowe comic book, as well as how they write together, and then they launch into a roundtable discussion of the week's comics — including Hawkeye #3, Before Watchmen: Minutemen #4 and many more!
For the full podcast, click here!