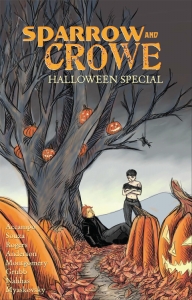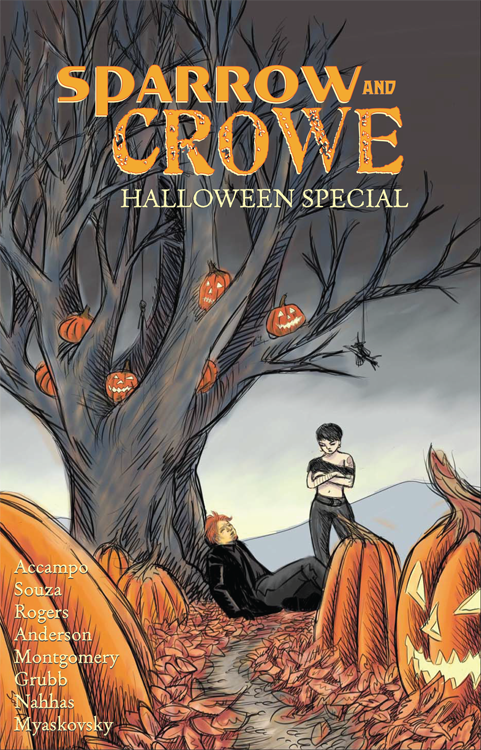 Just in time for Halloween, we've launched a bold new digital exclusive — our first annual Sparrow & Crowe Halloween Special!
We've gathered up some very cool talent to present to you these Autumn tales, which range in tone from melancholy noir to comedic romp.
47 pages of content for just $1.99! Available NOW on Comixology.com!
What are you waiting for? Click the above link or the photo, and download your copy now!
For more information on the stories within, you can also visit our Halloween Special page.