SPARROW & CROWE #3  is NOW available at ComiXology.com! Get the third chapter in the "Demoniac of Los Angeles" storyline, as Crowe attempts to save Amanda Marino from a demon that's haunted him for years!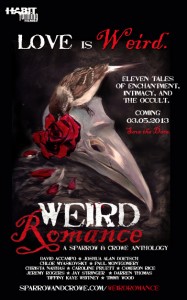 WEIRD ROMANCE: A SPARROW & CROWE ANTHOLOGY is available for purchase in the Amazon Marketplace. Eleven tales of enchantment, intimacy, and the occult!
WEIRD WINTER STORIES: A SPARROW & CROWE YULETIDE ANTHOLOGY is available for purchase in the Amazon Marketplace. Proceeds for this volume benefit charity!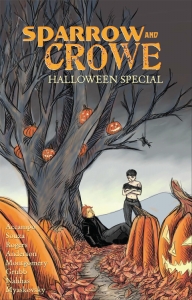 The SPARROW & CROWE HALLOWEEN SPECIAL is currently available on ComiXology.com. Four short comics tales, plus six pin-ups. For more details, click here.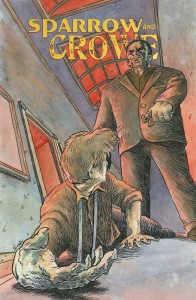 RETAILERS: If you missed out on Sparrow & Crowe #1-2, you can still purchase them directly from Hermes Press. Please send an email to info@hermespress.com, and Hermes will ship directly to you! Don't be left behind on the comic book that Scott Snyder called "Dark and freshly twisted…"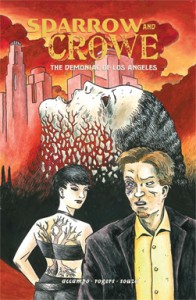 READERS: Hermes Press is now offering direct shipping on issues of Sparrow & Crowe #1-2. Visit Hermes Press today to have the books delivered to you!

If you would prefer to shop through a retail store, the Eisner-winning Los Angeles comics shop, Earth 2 Comics, is willing to ship comics anywhere! For friendly service — we highly recommend Earth-2. And as our local shop, you can also ask for a copy signed by us! Call them today, or click on the link below for an auto-generated email query!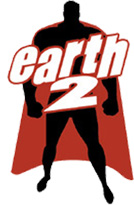 Locate a comic book store near you with the Comic Shop Locator! Make sure you contact your local shop today to make sure they'll reserve your copy!